System off-road camper modules
Project off-road machines
Motto:
Many people will find thousands of reasons why something is impossible and rule it out.
Then comes someone who doesn't know it's impossible and does it.
That's how revolutionary solutions to the allegedly impossible are created.
V. J
Using
 
The basic idea behind was enabling independent stay of a crew like hunters and miners but also tourists and workers who are supposed within their short or long term assignments to live and work in remote areas and often in extreme environment of wilderness.
Mobile modules come also in military versions.
The designers´ task was to create unique power-wise selfsupporting system for accomodation of 4 and more persons on a long term basis.
The modules are devised as a living environment of highest standard for 4 to 6 persons. The module is conceived as a mobile structure able to resist even to harshest climatic conditions, in basic execution for temperatures ranging from +50°C upto -50 °C, in  execution "extreme" upto -70°C .
The modules can be transported both by road transport vehicles and as a hanging freight underneath of helicopters or in the freight compartment of airliners.
Modules can also be placed on specially designed floating pontoons selfpowered by elmotors, diesel or LPG-engines or supplied  as a selfpowering houseboat for lakes and rivers navigation.
The internel setup and outfit of the units can be modified as per the customer´s requirements.
Installed can be accessories for rescue teams, ambulances including specialized first aid equipment for emergency purposes.
All materials used in the production of the modules can be fully recycled.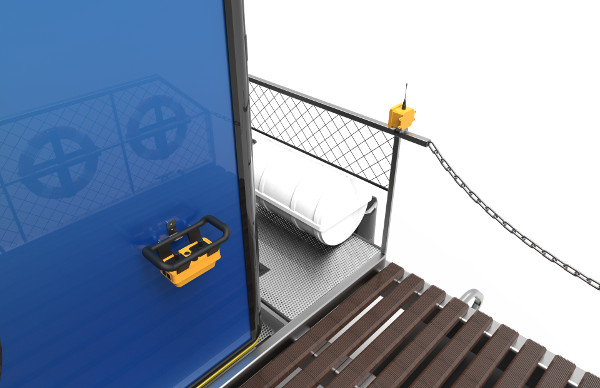 Using:
Users of work and professional quad bikes
Wheelchair disabled (leisure, as well as work in guarding fields, etc.)
Medical emergency services
Mountain rescue
Mail delivery in the mountains, etc.
Foresters, including rangers in national parks
Hunters
Fishermen, including fishing guards
Vets and agronomists in mountainous areas
Farmers (disabled owners of agricultural farms)
Keepers of mountain resorts and chalets
Fire fighters (monitor fire situations using drones)
Builders doing construction work in remote areas
Loggers and forest workers
Cattle herdsmen and shepherds (currently use quad bikes)
Quad bike rental operators
Power utility workers (off-road mast and line construction and inspection)
Construction and inspection of gas and oil pipelines in remote areas